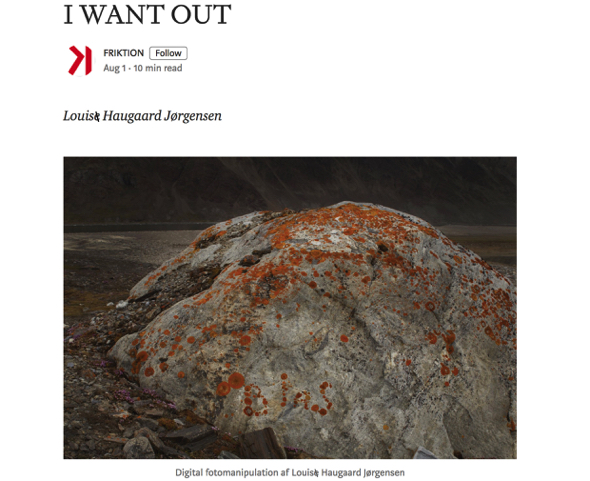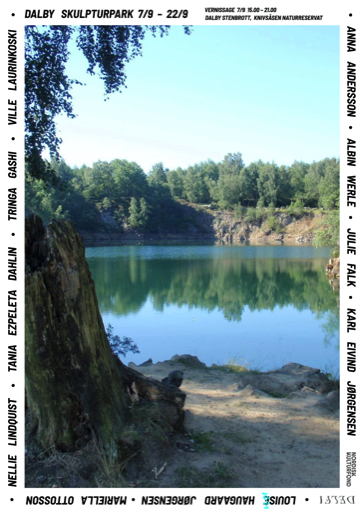 GROUP SHOW | Dalby Skulpturpark
DELFI | MALMØ
07.09-22.09 2019
A temporary exhibition of sculpture in Dalby Quarry, Knivsåsen Nature Reserve, Sweden. The exhibition is organised and curated by the Malmø-based exhibition space DELFI.
Vernissage 7/9 from 3-9 pm. Accesible all hours untill 22/9 2019.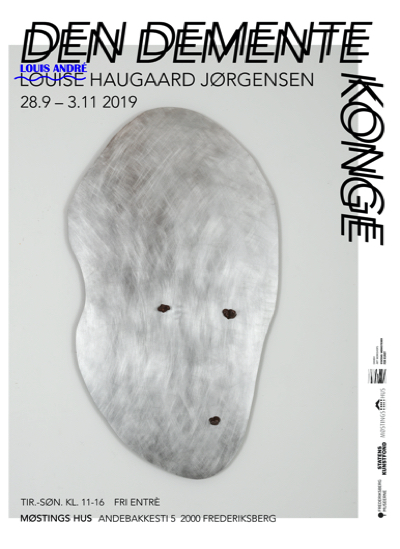 SOLO SHOW | The Demented King
MØSTINGS HUS
28.09-03.11 2019
An exhibition with holiday photos from Gran Canaria, sculptures with strange growths of coprolite (fozzilised excrement) and an installation with several hundred towels.
Vernissage 27.09.2019 from 5-7 pm. with performance at 6 pm. This work will also be shown every Sunday at 12 pm in the exhibition period. Last performance 03.11.2019.
Møstings Hus
Andebakkesti 5
2000 Frederiksberg
Tuesday - Sunday 11 am - 4 pm.
The exhibition is supported by The Danish Arts Foundation, The Danish Art Workshops and De Forenede Dampvaskerier.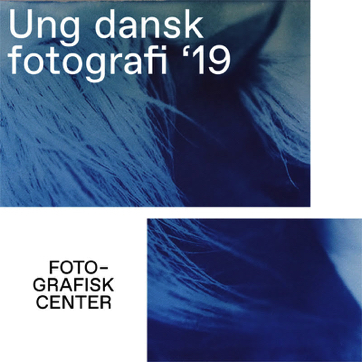 GROUP SHOW | Young Danish Photography
FOTOGRAFISK CENTER
02.11-20.12 2019
I will be showing a series of digital photographic collages at the exhibition Young Danish Photography in Fotografisk Center The exhibition is curated in collaboration with Anna Krogh, director of Art at Work.
Staldgade 16
1799 Copenhagen V

INTERVIEW | Fotografisk Center
Produced by Fotografisk Center in connection with the show Young Danish Photography 19, which is up November 2 - December 20 2019.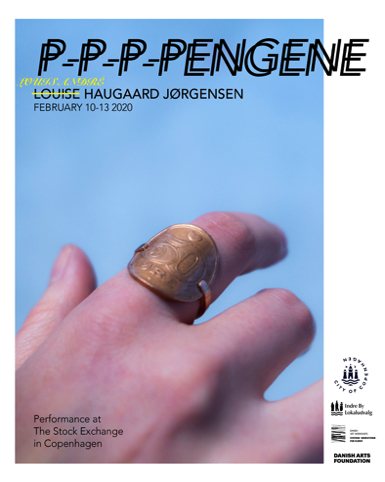 PERFORMANCE | P-p-p-pengene
BØRSEN | 10.02-13.02 2020
February 10-13 I'm showing a new site-specific performance work in the foyer at The Stock Exchange in Slotsholmen, Copenhagen. It will be a chaotic and polyphonic collage that leaps in time across fiction, reality and superstition.
The work will be performed in Danish at 4.30 pm all four days.
Supported by The City of Copenhagen, The Danish Art Workshops and The Danish Arts Foundation.
Read more about the piece (in Danish) in the press release here.

SOLO SHOW | Rose Gold
HEIMDAL KUNSTFORENING
29.02-22.03 2020
Solo show at Heimdal Kunstforening, in Heimdal, Norway. The exhibition will contain a series new of photographic works, an artist book made specially for this ocation and four sculptural works in alimunium titled Shitface.
Open from February 29 - March 22 2020. Opening hours: Thursday, saturday and Sunday: 12 noon - 4 pm.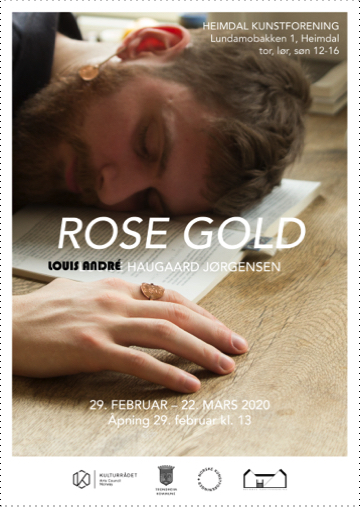 INTERVIEW | Artscene Trondheim
In relation to the exhibition Rose Gold at Heimdal Kunstforening in Heimdal Norway, Artscene Trondheim published the following interview:
ESSAY | Friktion
My text I WANT OUT has been published in the web-journal Friktion. It is about gender identity outside the binary, about hiding and about using your privilege to do anti-racist work. Currently it exists only in Danish: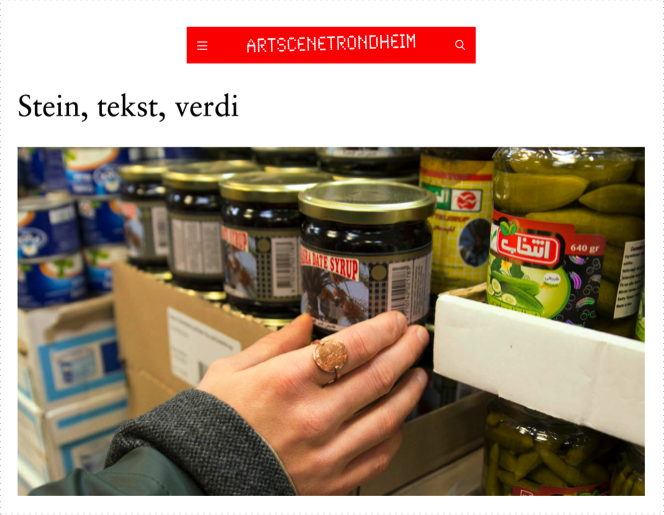 The Ignorant Schoolmaster | Chapter V: Soy Milk
KUNSTHAL AARHUS 10.11-22.11 2020
As part of the exhibition The Ignorant Schoolmaster at Kunsthal Aarhus I will show a series of works under the title Soy Milk: Firstly a performance piece with monologues for five performers in Norwegian, Swedish, English, German and Danish performed in canon, secondly an artist book comprising the five monologues, published by the independent publisher Aleatorik – and lastly a series of watercolours. Tickets for the performance are limited.


Havebiennalen IIII
HAVEFORENINGEN ABC | RØDOVRE
28.08-15.09 2021
I will be showing a new sculptureal installation titled Late Bloomer at this years edition of Havebiennalen. On the opening there will be performances, readings and concerts as well as exhibitions in 10 gardens showing works by 22 different artists and artist groups. See the full programme here: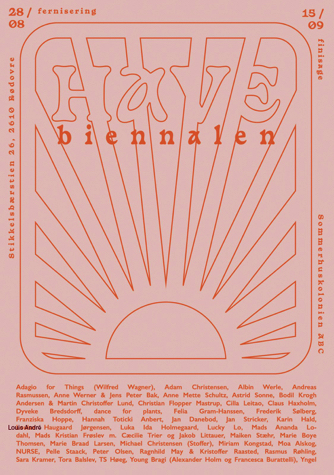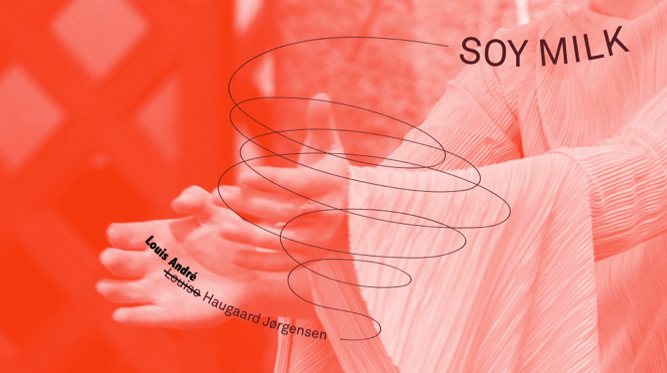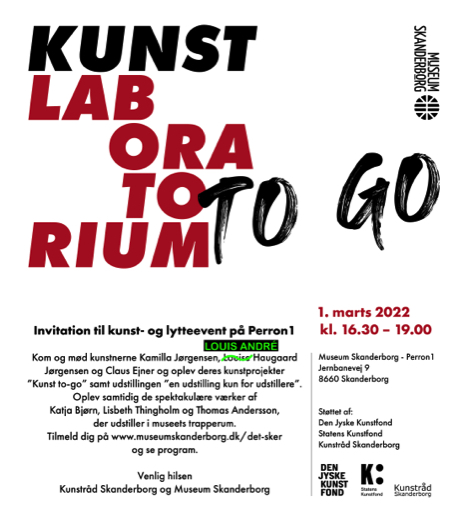 Kunstlaboratorium TO GO
MUSEUM SKANDERBORG
01.03 2022 16.30-19.00
For this event the exhibiting artists will present their work, and I will give an artist talk and play some excerpts from my sound work Sol op og sol ned, sharing the research that led up to the work and the background for the three different episodes.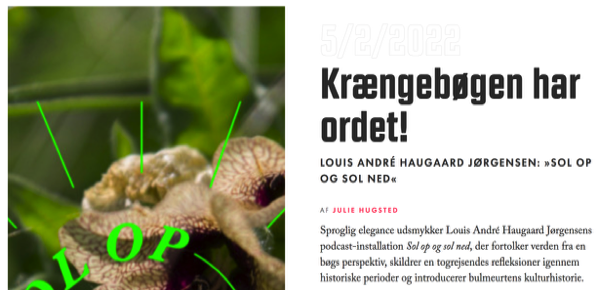 REVIEW | Seismograf
Julie Haugsted has written the following review of the work Sol op og sol ned for the online magazine Seismograf: